Dear students of Institute of Gradute Studies,

During this pandemic, our online Office is on stream to answer your questions and give you support you need on week days between 10:00-17:00.
To enter the system, you need to follow the steps below;
1- Go to https://cats.iku.edu.tr/portal and enter the CATS platform using your unipass username and password.


2- Click "LEE_SANAL OFİS" to enter the online Office.


3- Click "Meetings" tool on the left side of the page.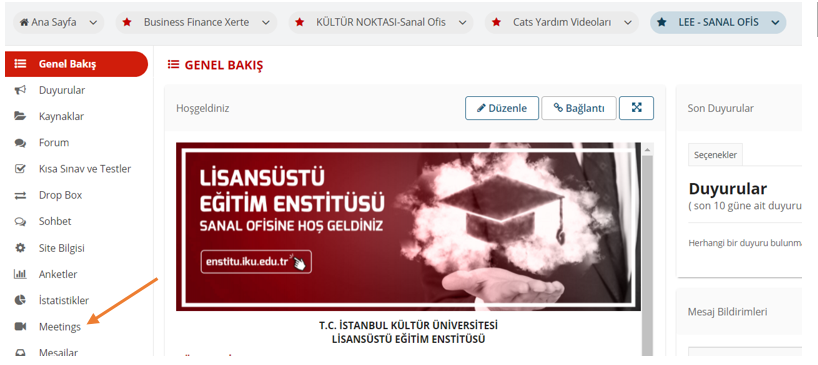 4- Click the room named "ENSTİTÜ SANAL OFİS".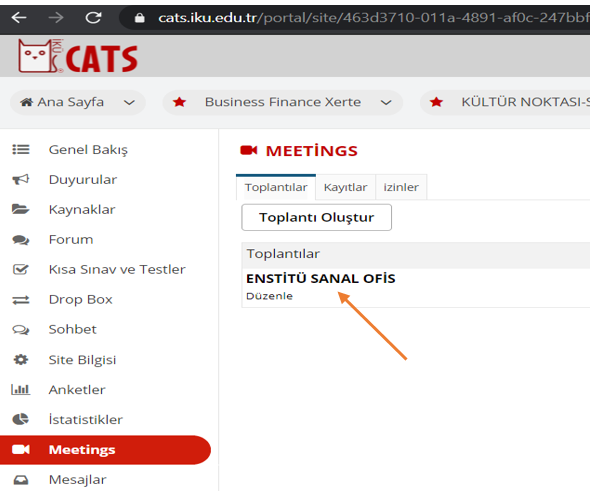 5- Click "Toplantıya Katıl".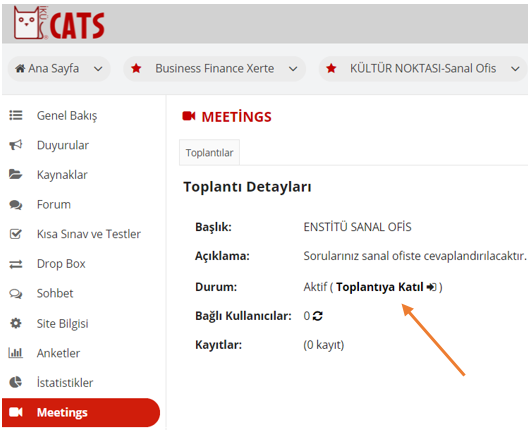 According to your preference, you can talk to the staff of the institute by writing or communicating with audio and/or video.

NOTE: You can click the link below to reach the meeting tool directly.
https://cats.iku.edu.tr/x/whpWBY
Institute of Graduate Studies